Curriculum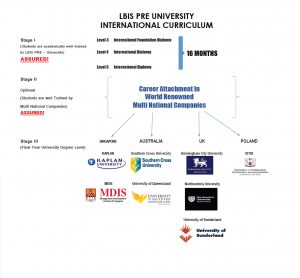 LBIS Pre – University offers UK's Internationally Recognized Diploma, leading to the Final Year of Bachelor's Degree in various Top Universities of the World.
Level 5 (International Advanced) Diploma in Management
Level 5 (International Advanced) Diploma in Management is a 120 credit size qualification, and is the equivalent level to the 2nd year of a degree.
Where can our students progress to?
Our students who complete this qualification can progress to the FINAL YEAR of a variety of Bachelor's Degree Top-Up Programmes at universities such as London School of Business and Management, Southern Cross University (Australia), University of Bolton, Coventry University, University of Northampton and many more.
Why are we THE BEST?
1. Fast track program and direct entry to top universities in overseas.
2. Learning journey, Sport, Personal development program, Creative learning & internship as compared to only classroom studying.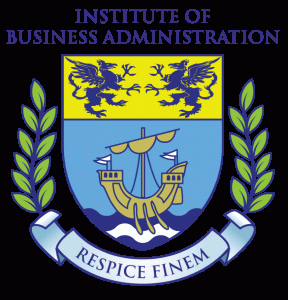 Learning Journey
The LEARNING JOURNEY is organized by LBIS PRE UNIVERSITY for the participants as part of BUSINESS OPERATION LEARNING JOURNEYS.
Through the visit and talk by the varies General Manager for the Business Group, the participants learn about how each business cultivates and promotes an innovation and collaborative culture within their organization. During the tour around the companies, the participants are introduced to the many innovative inventions that are centered on solutions for common problems faced by businesses. The visit ends with a lively discussion among the management on opportunities for future innovations and collaborations.
Sport Activities
LBIS INTERNAL SPORT COMPETITION is an event that is made and held mainly for Pre-University students to develop students' talents, creativity and competitive spirit outside their school hours.  The objectives of this event are done with hopes of increasing the awareness of a particular sport and the students benefit from it with the purposes such as to find the students' potential skill in accordance with their field of interest and to develop their competitiveness in the business world.
Social Activities
BRINGING STUDENTS TOGETHER
Over the past few years, we've seen businesses moving away from competitive work environments to workplaces where collaboration and co-operation between staff are seen as the key to success.
As part of this change, more and more Universities are undertaking regular team bonding activities. These activities can range from a short, problem-solving activity to a retreat lasting a couple of days. And whilst some people see team bonding activities as a 'nice break' from classroom studies, they do have a serious purpose: and that is to develop the skills and knowledge of your friends.
IMPROVE PRODUCTIVITY
Improving productivity is one of the most common goals of team bonding activities. Take the opportunity to identify ways to improve the three Ps (policies, processes, and procedures) that can affect productivity. By encouraging students to learn and to work together more effectively and reduce duplication of effort, their friends can work more efficiently.
INCREASE MOTIVATION
Team bonding activities can help increase students' motivation and nurture a successful company culture in a number of ways. When a group of students successfully complete a team bonding activity, it creates momentum and makes them feel good about themselves, it increases students' confidence in their team's, ability, and it also shows students that the future companies they are going to work for is willing to invest in them.
Digital Online Learning
Our Virtual Learning Team in LBIS PRE – UNIVERSITY has set up a technology system to continue the learning process. With social distancing in full effect, schools are turning to online learning to teach their remote students. Because at times like this that our teams need to be learning new skills, even when they're working from home, so when everything returns to normal, they're performing at their peak.
With the abundance of technology available today, training can be conducted virtually through a variety of forms including e-learning, live webinars and virtual training. Online programmes no longer have to be boring. When done correctly, virtual training is engaging, informative and collaborative. Our Team ensures maximum retention and implementation.
Here at LBIS Pre University, we have been delivering online lectures for professional with our trained lecturers through the use of live e-learning.
We believe in a blended learning approach to get the best results.
Digital Consultation
GET FREE CONSULTATION WITH EXCLUSIVE ENROLMENT SPECIAL OFFER:
1. FREE Samsung Tablet
2. Scholarship fee up to $2000
3. Genius Entrepreneur workshop with certificate
Details on the flyer below.
Fill the form in the link :
Internship
Students apply what they have learnt in classroom, which relates to the world of work. How the concepts applied in practice example the theories, ideas, or concept might be applied in their actual career later. Personal beneficial of able to observe the style of the supervisors and colleague. They also get a chance to understand leadership styles and productive attitude at work.
Able to deal with pressure, tension, and praise in work place.
They also learn how to communicate knowledge to strangers, supervisors and peers and beware of when to speak and listen.
They also learn the organisational chart and the career path from it. They also understand the laws, taxes and fringe benefits that are important to employees.
Promotions
Chancellor Message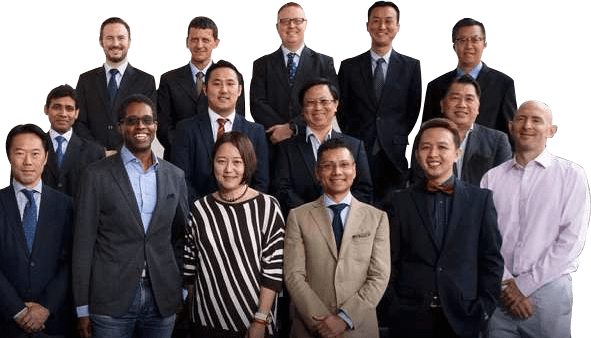 Greetings to you! And a warm welcome to LBIS Pre – University.
At LBIS Pre – University, we offer our students 3 goals –
Fast – Track and Direct Entry pathway to Top Universities in Australia, United Kingdom, and Singapore.
Study Tour Learning Journeys, as compared to only classroom studying.
No student is left behind not graduating.
You see, at LBIS Pre – University, we are a sure pathway for students to complete their university foundation studies with us successfully before they are flown to Australia, UK or Singapore where they complete their final year of their university studies.
Our education model builds assurance, motivation and a solid foundation to every student and we believe: "Every student deserves a second chance for greatness." And as the Captain of this successful cruise, my crew and I hold high regards to that "No student will ever be left behind."
As the Chancellor of LBIS Pre – University and the Vice – President of LBIS, I welcome you to come upon us and explore your succesful and grand – investable journey with us.
Welcome to LBIS!
Yours Sincerely,
Dr. Aaron S. McMahon, Ph.D., PD (Harvard University)
Vice – President
LBIS
• About Chancellor
Dr. Aaron-Shane Kennedy McMahon, PhD, Presented with the Albert Nelson Marquis Lifetime Achievement Award by Marquis Who's Who
Dr. McMahon has been endorsed by Marquis Who's Who as a leader in the business education industry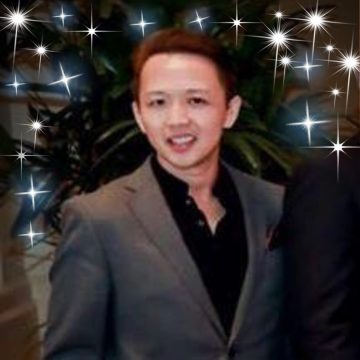 SINGAPORE, January 30, 2019 /24-7PressRelease/ — Marquis Who's Who, the world's premier publisher of biographical profiles, is proud to present Dr. Aaron-Shane Kennedy McMahon, PhD, with the Albert Nelson Marquis Lifetime Achievement Award. An accomplished listee, Dr. McMahon celebrates many years' experience in his professional network, and has been noted for achievements, leadership qualities, and the credentials and successes he has accrued in his field. As in all Marquis Who's Who biographical volumes, individuals profiled are selected on the basis of current reference value. Factors such as position, noteworthy accomplishments, visibility, and prominence in a field are all taken into account during the selection process.
As a Singaporean entrepreneur, Dr. Aaron K. McMahon™ with his Group has successfully entered Asia-Pacific markets and has multiplied net worth in excess of over USD28 million. Investing his foresight in the education industry, Dr. Aaron™ is currently the Vice-President for the LBIS Group – Lilin Bangsa Intercultural School in Jakarta, Indonesia. Together with his Group, he has appalled his education dynasty of a state-of-the-art international campus.
On a professional basis, Dr. Aaron McMahon™ is a Chartered Member with the American Psychological Association (APA). He acts as a Business Coach with world renowned Silicon Valley tech giants and multi–national organizations, including Groupon Inc. (NASDAQ: GRPN) Dr. Aaron™ conducts sold-out corporate coaching seminars and he is hugely popular with the audiences on his speech skills, based on the fact that he is a communication management specialist and had coached many managing directors and chief executive officers to execute excellently The Art of Talks & Closure®.
Dr. Aaron McMahon™ was a protégé of the legendary Sir Anthony "Tony" Robbins – "Top 50 Business Intellectuals in the World" (Accenture) and "Top 200 Business Gurus" (Harvard Business School Press, 2003). Dr. Aaron McMahon™ is highly regarded in the business and social circles as a Strategic Management Economist. Apart from his multiple extensive conference publications, he was a mergers & acquisitions specialist and advisor and has made his mark in the specialized field by advising CEOs, Presidents and Managing Directors on its Strategic, Functional, Arm's Length, Triangular and Statutory and importantly, Post – M&A Corporate Leadership.
Dr. Aaron™ is Vice-President / Partner of Lilin Bangsa Intercultural School, Managing Director of EYC Inc. (Group Holdings), and Honorary Director of Lincoln Business School.
Professor Dr. Aaron S. McMahon™ is a renowned international academician. Dr. Aaron™ holds a Ph.D in Economics and completed his Post-Doctoral studies from Harvard University. He has previously pursued Law from Professor Charles Fried (Harvard Law School). Dr. Aaron™ has also successfully completed additional studies with 5 Ivy League universities that include: Cornell University, Columbia University, University of Pennsylvania, Brown University and Dartmouth University, as well as M.I.T. Dr. Aaron has also travelled to Asia and have participated extensive studies and research with Beijing University, Tsinghua University, Hong Kong University, University of Tokyo and Seoul National University. He was officially awarded with a Doctor of Education (Ed.D) degree presented by the Chairman of Missouri, USA.
He was invited and appointed by many world-renowned universities in UK, Australia, US and Asia – as Visiting / Adjunct Professor. He has given numerous speeches in National University Singapore.
Dr. Aaron™ also sits on the Academic Board and Examinations Board with several international schools as Appointed Advisor of the Board. Dr. Aaron McMahon™ has lectured for top universities of the world and has graduated 1st Class Honors undergraduates, MBA holders that are CEOs, MDs, Lawyers and Medical Doctors. He has supervised 986 Doctoral candidates (UK). Dr. Aaron™ has also provided free education to many young students from third world countries.
Dr. Aaron™ is a nominee of the JCI Singapore Top Ten Most Outstanding Youth Award and has been awarded International Enterprise (IE) Singapore Scholarship Award, Distinguished University Professor International Award, and International Awards from Who's Who of the World® and Who's Who in Business®. He is also listed with the Singapore Business Federation™. He was awarded Doctor of Humanities (Honoris Causa) for his successive contribution towards his philosophy of earning from the economy and giving it back to the society towards the needy and in need. Dr. Aaron™ is a firm believer of providing free education to change the lives of millions in poverty.
Dr. Aaron McMahon™ contributes back to the Singapore society by assisting the Institute of Technical Education to help non – academically inclined students succeed in life by obtaining entrepreneurial, business skills by teaching them how to start, operate and manage businesses for themselves. To date, Dr. Aaron™ has successfully help tens of thousands of students change their lives around by teaching them new age entrepreneurial skills. Students from broken families have especially benefitted gratefully.
Till date, Dr. Aaron™ has conducted seminary talks in more than 500 schools in Singapore and globally – Dunman High School, Raffles, St. Joseph, Nanyang, St. Patrick, CHIJ etc. Through his entrepreneurship sharing, mindset innovating and creativity motivating talks, he has successfully turned the lives of thousands and still on-going, into successful students, business entrepreneurs and motivated achievers.
For more information, visit https://www.lilinbangsa.sch.id/.
In recognition of outstanding contributions to his profession and the Marquis Who's Who community, Dr. McMahon has been featured on the Albert Nelson Marquis Lifetime Achievement website. Please visit www.ltachievers.com for more information about this honor.
About Marquis Who's Who®
Since 1899, when A. N. Marquis printed the First Edition of Who's Who in America®, Marquis Who's Who® has chronicled the lives of the most accomplished individuals and innovators from every significant field of endeavor, including politics, business, medicine, law, education, art, religion and entertainment. Today, Who's Who in America® remains an essential biographical source for thousands of researchers, journalists, librarians and executive search firms around the world. Marquis® now publishes many Who's Who titles, including Who's Who in America®, Who's Who in the World®, Who's Who in American Law®, Who's Who in Medicine and Healthcare®, Who's Who in Science and Engineering®, and Who's Who in Asia®. Marquis® publications may be visited at the official Marquis Who's Who® website at www.marquiswhoswho.com.
Contact Us