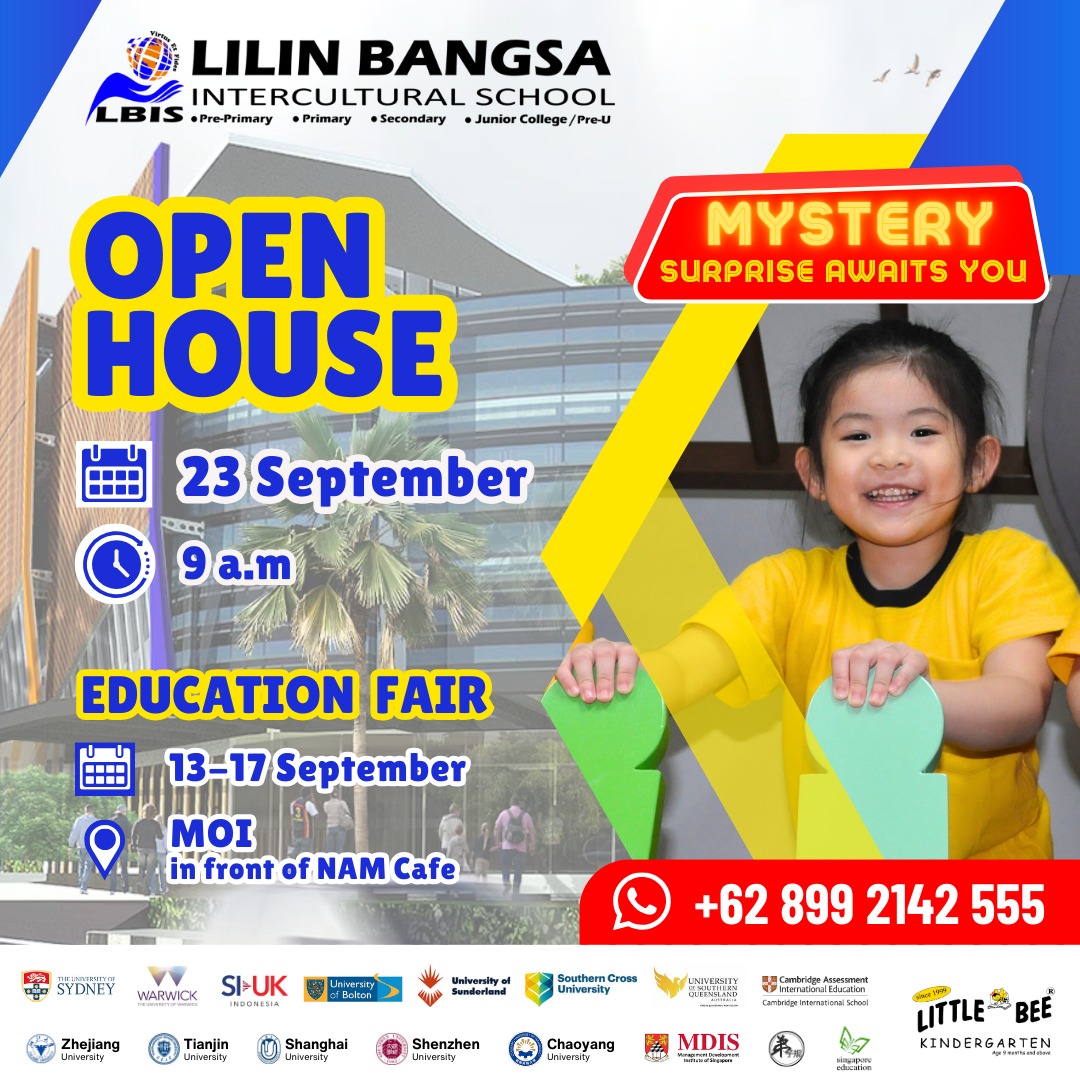 Join us for a week of educational exploration! Mark your calendar for our Education Fair running from September 13th to 17th at MOI, where you'll uncover a wealth of learning opportunities all in one place.
Come and visit us! Open House event on September 23rd, where you'll have the opportunity to immerse yourself in the dynamic and nurturing environment that distinguishes our school.
Explore cutting-edge teaching approaches, tour our state-of-the-art facilities, and uncover a curriculum designed to inspire and empower young minds.
Connect with our dedicated educators, take a campus tour, and delve into the diverse range of enriching extracurricular activities that mold our students' lives.
Mark your calendar and step into a brighter future for your child – we're eagerly anticipating your arrival to our school community!
.
.
.
.
.
.
.
#SchooloftheFuture
#LittleBeeKindergarten #LilinBangsaInterculturalSchool
#PrimarySchool #SecondarySchool #KelapaGadingSchool #JakartaSchool
#CambridgeSchool #InternationalSchool #InternationalSchoolJakarta #EarlyYears #Elementary #MiddleSchool #HighSchool